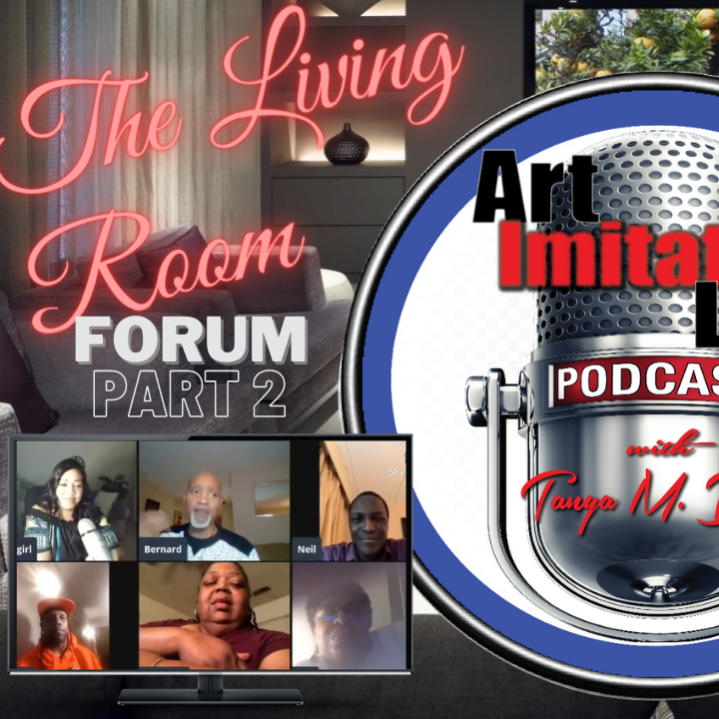 Part 2 of The Living Room panelists talking about Love & Relationships.
"The Living Room" is a forum in which Tanya and other show commentators and a diverse group of panelists have very lively and honest discussions on topics such as entertainment, music, movies, love & relationships as well as social, lifestyle and modern world issues.
Social Media for Tanya M. Dixon and "Art Imitates Life"
Twitter: @THEAILSHOW
Facebook: ARTIMITATESLIFEPODCAST
Instagram: THEREALTANDIGIRL
E-mail address: TandiAIL@gmail.com or info@tandiland.com