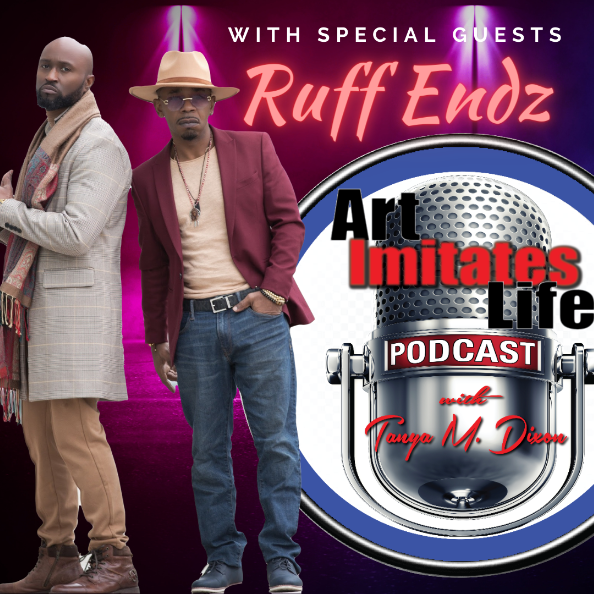 Tanya Dixon speaks with Rudd Endz about their history in the music industry and their return with a fifth studio album entitled "REBIRTH".
"REBIRTH" is now available globally via the SRG ILS Group label imprint on all major platforms (i.e. Apple Music, Tidal, Pandora, iTunes).
CONNECT WITH RUFF ENDZ
Website - www.OfficalRuffEndz.com
Instagram - @OfficialRuffEndz
Facebook - /OfficialRuffEndz
Social Media for Tanya M. Dixon and "Art Imitates Life"
Twitter: @THEAILSHOW
Facebook: ARTIMITATESLIFEPODCAST
Instagram: THEREALTANDIGIRL
Website: https://tandiland.com/​
E-mail address: TandiAIL@gmail.com or info@tandiland.com